Born: January 12, 2023
Ready for New Home: March 9, 2023
Price: $3200
3 females & 2 males
Pick 1:   Armando
Pick 2:   Alexa
Pick 3:   Priscilla
Pick 4:   Megan
Pick 5:
The $300 deposit is non-refundable and will be applied to the total purchase price of your puppy. The remaining balance will be due at 8 weeks when you pick up your puppy. 
We ask that a puppy application form be submitted or a phone consultation be made before deposits are placed. We enjoy talking with our future puppy's family and use this time to learn more about you and answer any questions you may have about us. 
After your deposit is received, your name will be placed on our waiting list for the current or future litters. You will be notified after the puppies are born and asked whether you would like to secure your place in line for that litter or wait for another litter. Puppy picks will be made at 6 weeks in the order we received your deposit.
Puppies can be picked up at 8 weeks of age provided the Veterinarian says they are healthy and ready for their new homes. Please make arrangements to pick up your puppy that week.
If you need us to board the puppy after they turn 9 weeks old there will be a boarding fee of $30 a day. 
The breeder reserves the right to have the first pick of every litter.
Licensed Vet Health Check
30 Days of Pet Insurance
Life-Time Breeder Support
Puppy ID Microchipped
Puppy's First Collar
Blank with Mom's Scent
Peace of Mind – Parents DNA Tested
Video Updates of Growing Puppy
Up To Date On Vaccinations
Regularly Dewormed
Access to All Medical Records Via Breeder Cloud
· Want to be Placed on Our Waitlist? ·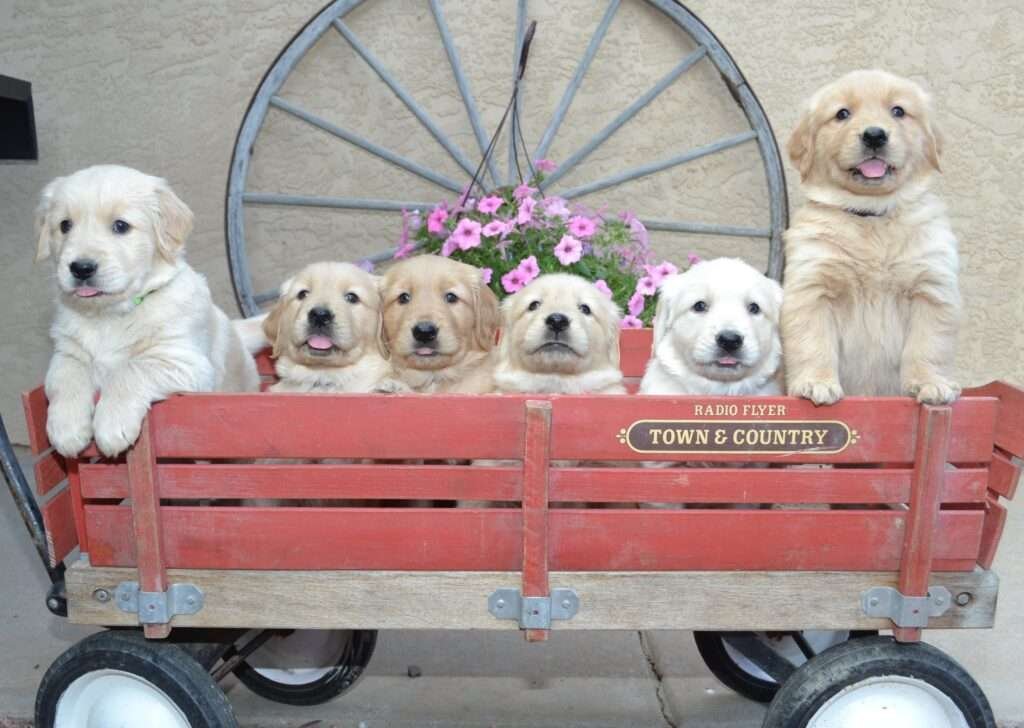 If you would like to make a deposit to be placed on our waiting list for our current litter/ future litter please give us a call and/or fill out a puppy application.