GOLDENDOODLE PUPPIES NEAR COLORADO SPRINGS
If you are wanting to reserve a mini Goldendoodle puppy but we do not have any available at the moment then, please contact us by phone or by filling out the form below to be added to the contact list. Then, we can notify you when we have Mini Goldendoodle puppies available. 
FLYING INTO COLORADO SPRINGS?
Not from the area but still want to work with us?
We are about an hour from the Colorado Springs Airport. In today's world, people travel with their pets all the time. There are multiple airlines that allow animals to travel on the airplane with their owners. Your pet can travel comfortably in a special pet carrier that will fit under the seat in front of you. Please inform us if you are interested in flying to Colorado Springs to pick up from puppy. A certified health certificate is required for your puppy to travel on the airplane. We will be sure to get you the proper paperwork to make your transportation process a smooth one. Please do your research and find an airline that is pet friendly and review their guidelines for traveling with your puppy.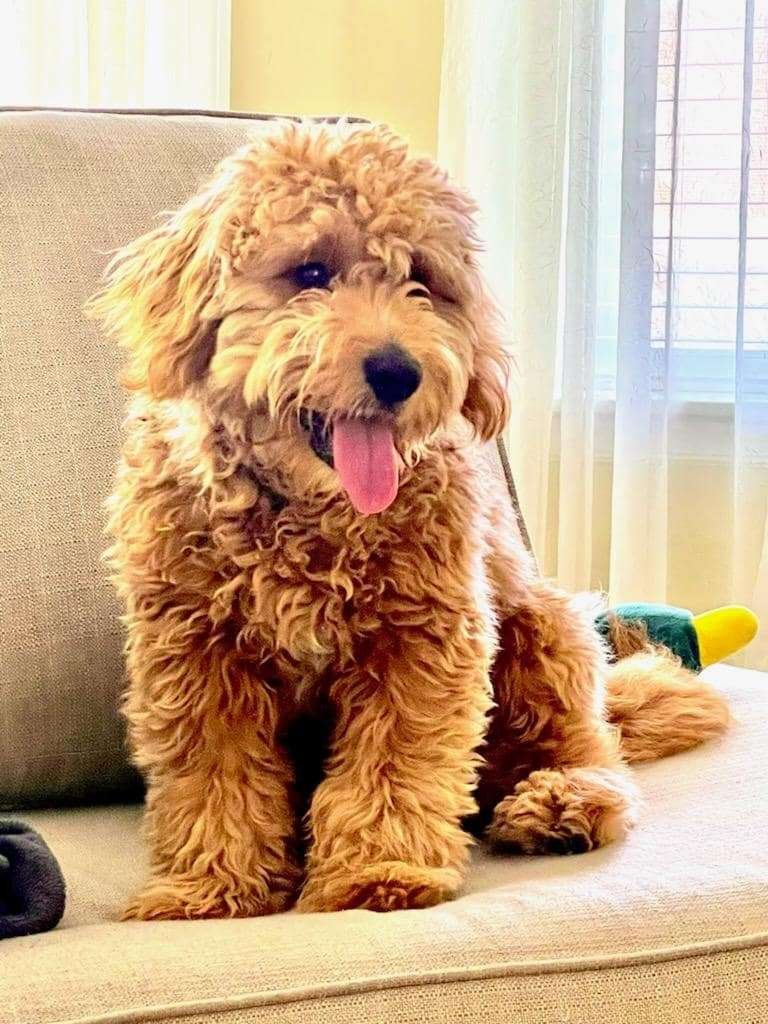 WHY CHOOSE THIS GOLDENDOODLE BREEDER?
Whatever you do, do to your best ability. This is not only a goal but a way of life for my husband. Spending many hours researching how to better our breeding program to provide families with the healthiest, loving companions.
"Whoever exalts himself will be humbled, and he who humbles himself will be exalted"
Matthew 23:12 KJV
Even though we strive to be the best Goldendoodle and Golden Retriever breeder in Colorado. We would rather our past puppy customers speak on our behalf. We are fortunate enough to have been blessed with many good breeder friends that have shared their wealth of knowledge and experience with us. They have been a very valuable asset to our breeding program.
In addition to the latest advancements in DNA testing, our beautiful golden retriever moms, and plenty of Colorado sunshine we believe our breeding program is on the right track.
We have learned firsthand how important early neurological stimulation is in the early stages of the puppy's life. We believe that has greatly improved their social skills and gives them a head start in learning to love and trust their human companions. Now that we have seen the improvement it has made, we incorporate ENS with all our litters. The Golden Retriever and Goldendoodle puppies we raise will have completed the Super Dog Program (ENS) by 2 weeks of age.
Licensed Vet Health Check
2-yr. Genetic Health Guarantee
30 Days of Pet Insurance
Life-Time Breeder Support
Puppy ID Microchipped
Puppy's First Collar
Peace of Mind – Parents DNA Tested
Video Updates of Growing Puppy
Up To Date On Vaccinations
Regularly Dewormed
Access to All Medical Records Via Breeder Cloud