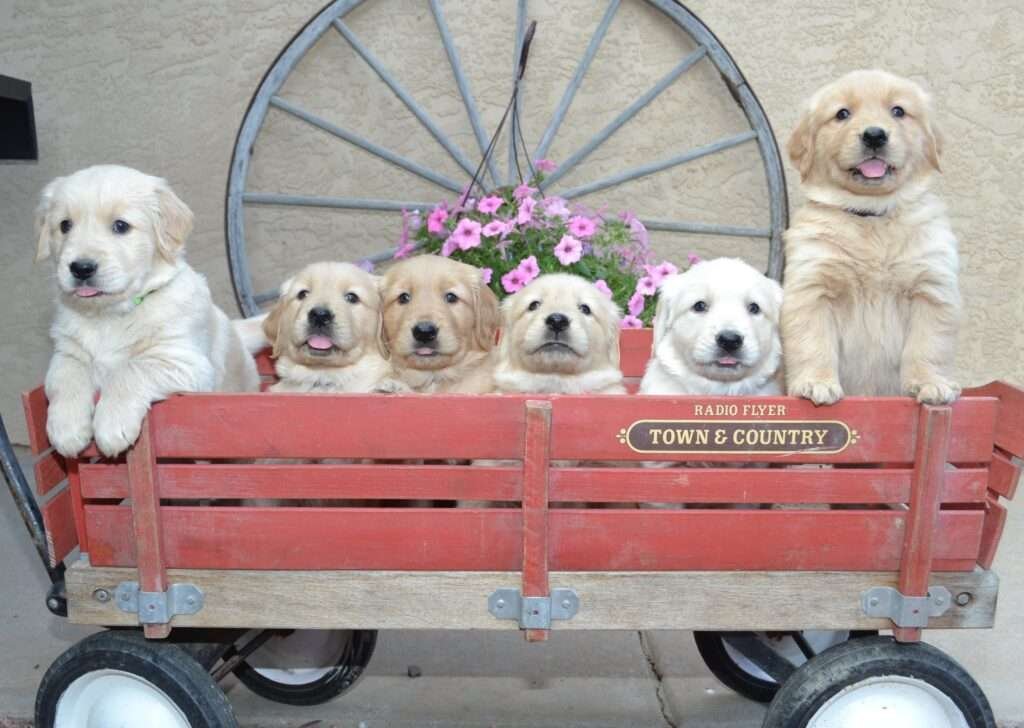 Ready to get serious about adopting your next puppy. How exciting! First things first, lets look into the adoption process before we start dreaming about what color collar your puppy needs.
RESEARCH
1st STEP IN ADOPTION PROCESS
Picking out a puppy is a serious task. We encourage all our customers to do their research and understand different breeds and their specific traits. We care about each of our puppies, and we want them all to live a good life with a good family that is prepared and educated about their specific needs.
PUPPIES CAN BE RESERVED AT 4 WEEKS OLD
We like to wait until the Golden Retrievers and Goldendoodles are around 4 weeks before we take individual photos of them. Then, we will post them on our website for future families to pick their puppies. We also take a video of the puppies to help those who are unable to visit before placing a deposit. We invite serious families to come to visit the puppies, but we ask they are not handled by visitors until the puppies are 6 weeks of age. Once you decide on the puppy you would like to yours, please give us a call. The puppy's availability statuses will update automatically once a puppy is reserved. Once you have made a deposit on your puppy, we will send you an email from Breeder Cloud. This will have all the puppy's medical information to date, microchip number, invoice, and more. This is free for you to use even after the puppy goes home so you can keep your puppy's medical information in one convenient place.
RESERVING/PAYMENT
For convenience we accept deposits on puppies via PayPal transaction in the adoption process of reserving the puppy but, we ask that you please call us before making a deposit. The deposit will go towards the purchase price of the puppy. When your transaction is complete you will receive an email receipt. Please let us know if you need assistance and we will gladly help. Final payment will be due at 8 weeks of age or at the time of pickup. The preferred payment method is cash, and we regret that we cannot accept checks of any kind. In some cases, we can accept PayPal, although a 3% processing fee will apply. Therefore, we encourage all our adopters to come prepared with the correct amount of cash to ensure a smooth transaction.
REFUND
Your deposit to reserve your puppy you are wanting to adopt is non-refundable. If you default and do not pick up your puppy, your deposit will be used to offset the cost of finding a different home for the puppy. We try to be compassionate and make allowances for special circumstances beyond your control during the adoption process.
OWNERS RESPONSIBILITY DURING ADOPTION PROCESS
We ask for the new owners to provide a healthy living environment (clean bedding, sufficient food, and water), stay up to date on vaccinations and deworming, invest time in training, and provide for their emotional welfare. We ask that the owner takes their puppy to a veterinarian of their choice within 3 business days of receiving their puppy for the 2-year genetic health guarantee to be valid.
FINALY STEP IN ADOPTION PROCESS: LEAVING THE NURSERY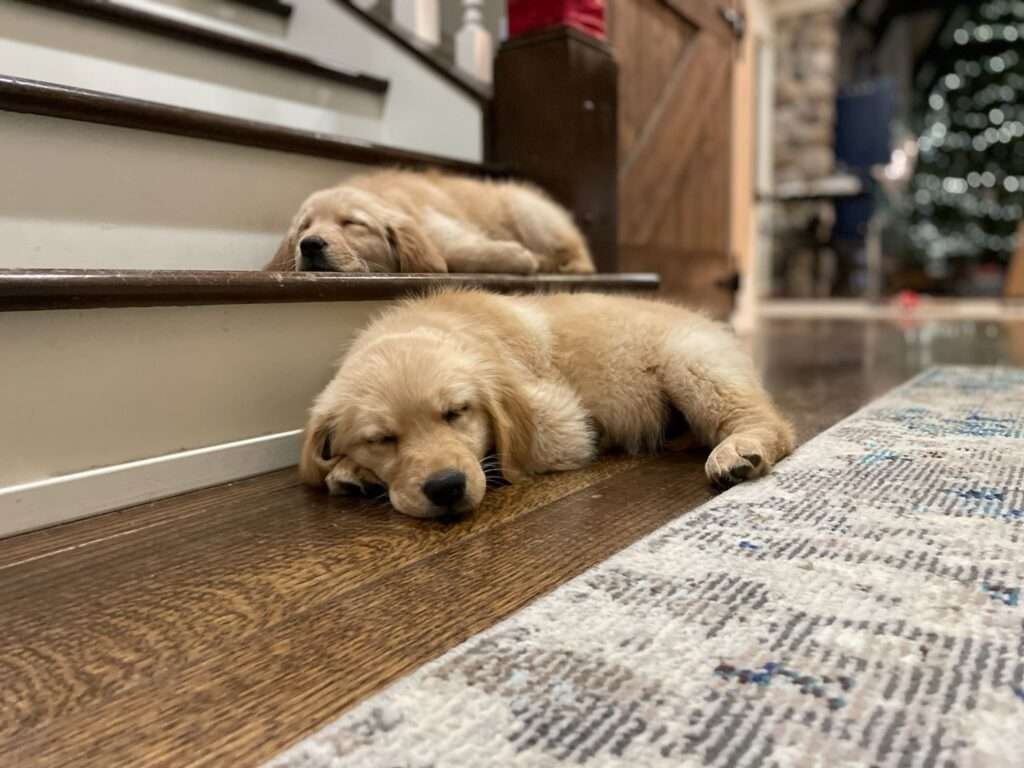 Bringing New Adopted Puppy Home
Your puppy will not be ready to go their new home until they reach a minimum of 8 weeks old. We will make it our goal to give you weekly updates on your puppies with photos and/or videos that we post on our Youtube and/or Facebook page. We know you are anxiously awaiting your new puppy, but the puppies must pass their puppy health check, provided by a licensed vet before they can be released. On the rare occasion they are not ready to go we reserve the right to keep the puppy longer for the safety of the puppy. We will be in full contact with you on updates about your puppy's well-being and you will have access to the puppy's medical records via Breeder Cloud.
When your puppy is ready to go, we will contact you to make an appointment for pickup. You will receive registration forms (if applicable), a bag of food, 2-yr. Genetic Health Guarantee, medical records via Breeder Cloud, health report from licensed Vet.
VISITATION POLICY
We take great care of our puppies, and we wish to keep them as healthy as we can. We ask that only serious customers come to visit the puppies to reduce the risk of someone unintentionally bringing in a harmful disease (like parvo, giardia, etc.) into the nursery and risking the health of our puppies. Please note that it places stress on the mother when strangers are around her puppies and handling them. We welcome anyone to come meet us anytime but we ask that you wait until the puppies are 4 weeks old to meet the puppies and 6 weeks old to pet/hold the puppies.