Golden Retriever Puppies For Sale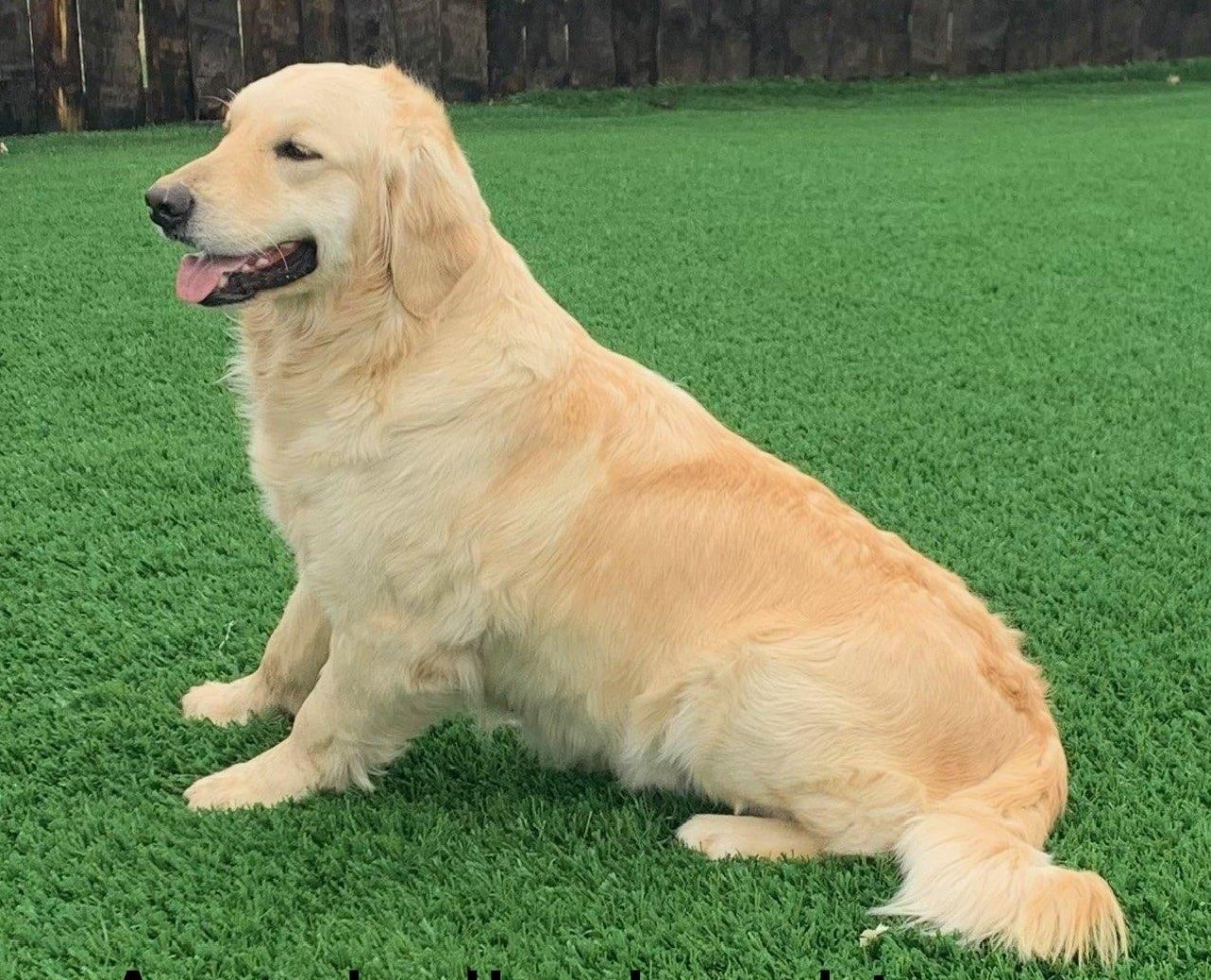 Breed: Golden Retriever
AKC Registered
Emark DNA Tested
Weight: 70 lb
Breed: Golden Retriever – English Cream Body Type
Embark DNA Tested
AKC Registered
OFA Hips & Elbows
Weight: 80 lb.
Breed: Golden Retriever – English Cream Body Type
Embark DNA Tested
AKC Registered
OFA Hips & Elbows
Weight: Sasha 70 lb. Excalibur 80 lb.
Golden Retriever Waiting List
AR – Denver, CO
MK – Denver, CO
CC – Castle Rock, CO
SR – Greeley, CO
SG – Parker, CO
MR – Thornton, CO (waiting for summer litter)
Golden Retriever Waiting List
Want to join our waiting list?
Please fill out a puppy application if you would like to join our waiting list.
Visiting the Nursery
The Saturday the puppies turn 6 weeks old is reserved for our families on the waiting list to visit and pick out the puppy they desire. Puppy picking is in the order they made their deposit.

We understand it is so exciting to visit and play with a litter of puppies and that you want to share that experience with your friends and extended family. Still, we ask that only the family members who will be a valuable part of the picking process come along. Young children are welcome, but we highly stress that their parents closely supervise them when they are around the puppies.

To help reduce the number of visits from outside families, we offer video calling and post puppy update videos on our YouTube channel for those unable to visit on Saturday for Puppy Picking.

You are welcome to meet us and check out our facility by appointment after you fill out a puppy application. We take great care of our pups and wish to keep them healthy. We ask that only serious customers visit to reduce the risk of someone unintentionally bringing in a harmful disease (like parvo, giardia, etc.) into the nursery and risking the health of our puppies.

Our biggest concern with having visitors too early is stressing the mother and her puppies with strangers handling her puppies at such a young age. We thank you in advance for your understanding when we ask that you wait until the puppies are 6 weeks old to visit.
We look forward to meeting you, and please let us know if you have any questions about the reservation process.
Golden Retriever Adoption Process
Check out our adoption process and learn what the next step is in your journey.
We wish to keep our families updated as their puppy grows with video updates posted to YouTube. Check Out Our Youtube Channel For More Videos