Adopting a Goldendoodle Puppy in Colorado
What Are Goldendoodle Puppies?
Are you looking for a furry companion in Colorado? Goldendoodle puppies may be just what you're looking for! These adorable and friendly dogs are a cross between a Golden Retriever and a Poodle, and they make great family pets.
In this guide, we'll provide you with all the information you need to find the perfect Goldendoodle puppy in Colorado.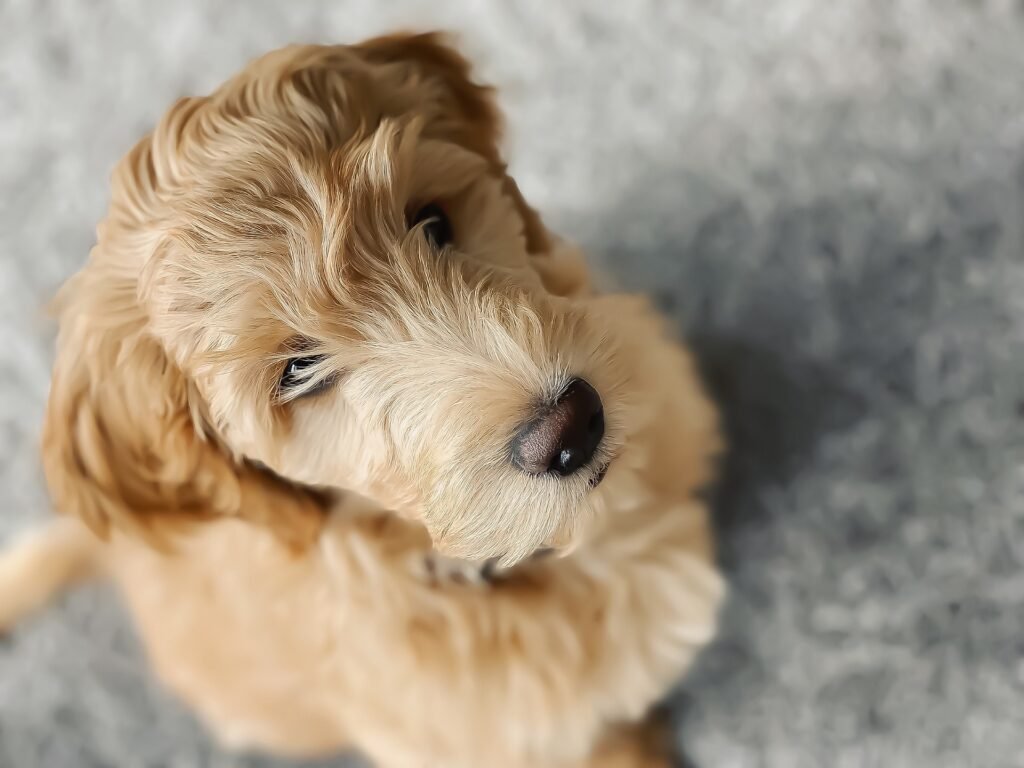 Determine Your Lifestyle and Needs.
Before choosing a Goldendoodle puppy, it's important to consider your lifestyle and needs. Goldendoodles are active dogs that require daily exercise and attention. If you have a busy schedule or live in a very small apartment, a Goldendoodle may not be the best fit for you.
On the other hand, if you have a yard and enjoy outdoor activities, a Goldendoodle may be the perfect companion. Consider your living situation, daily routine, and activity level when choosing a Goldendoodle puppy in Colorado.
Research Breeders and Ask for Recommendations.
When searching for a Goldendoodle puppy in Colorado, it's important to do your research on Goldendoodle breeders. Look for a trusted breeder who prioritizes the health and well-being of their dogs and who have a good reputation.
You can also ask for recommendations from friends, family, or your veterinarian. Also be sure to check for Google reviews. Once you have selected a reputable breeder, schedule a visit to their facility to meet the puppies and their parents. This will give you a better idea of the breeder's practices and the temperament of the puppies.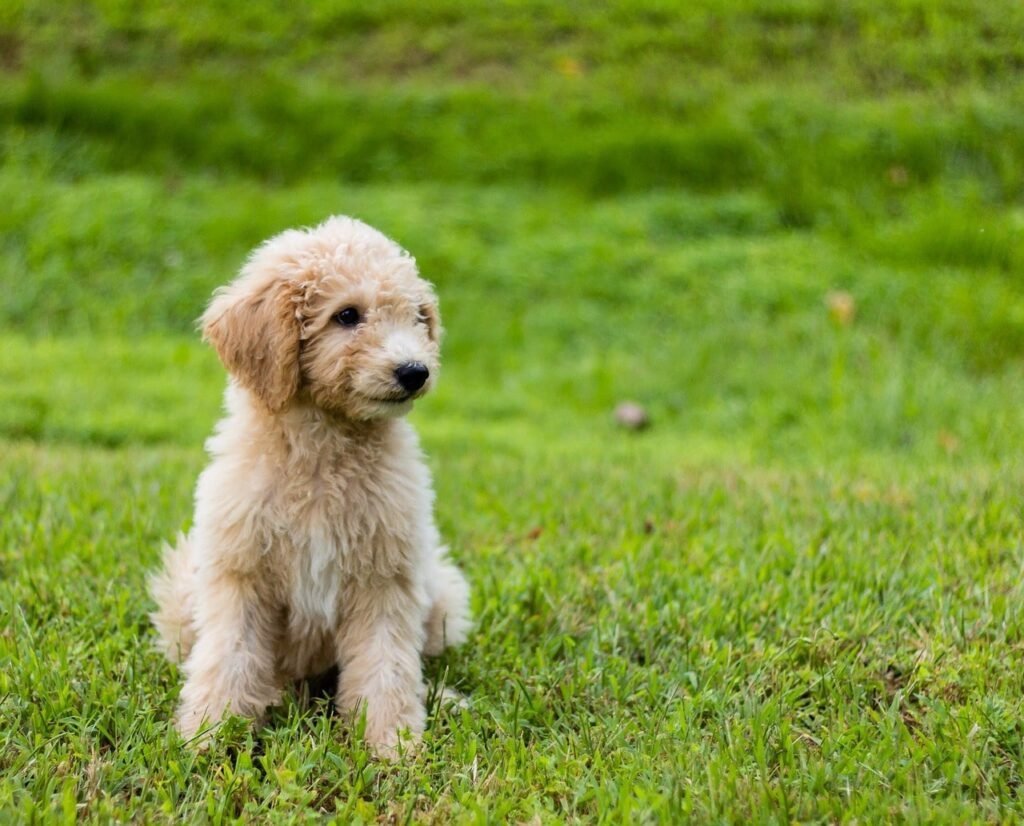 Meet the Puppies and Observe Their Temperament.
When choosing a Goldendoodle puppy in Colorado, it's important to observe their temperament and personality. Look for puppies that are friendly, curious, and playful.
Avoid puppies that seem overly shy or aggressive (this is very uncommon in Goldendoodles). Spend time with the puppies to see how they interact with you and their littermates. This will give you a better idea of their personality and whether they will be a good fit for your family and lifestyle.
Check for Health Certifications and Genetic Testing.
Before choosing a Goldendoodle puppy in Colorado, it's important to check for health certifications and genetic testing. This will ensure that the puppy you choose is healthy and free from genetic disorders that are common in the breed.
Ask the Goldendoodle breeder for documentation of health clearances for both the parents and the puppy. This should include genetic testing for common conditions such as progressive retinal atrophy and von Willebrand's disease. A reputable breeder will be happy to provide this information and answer any questions you may have.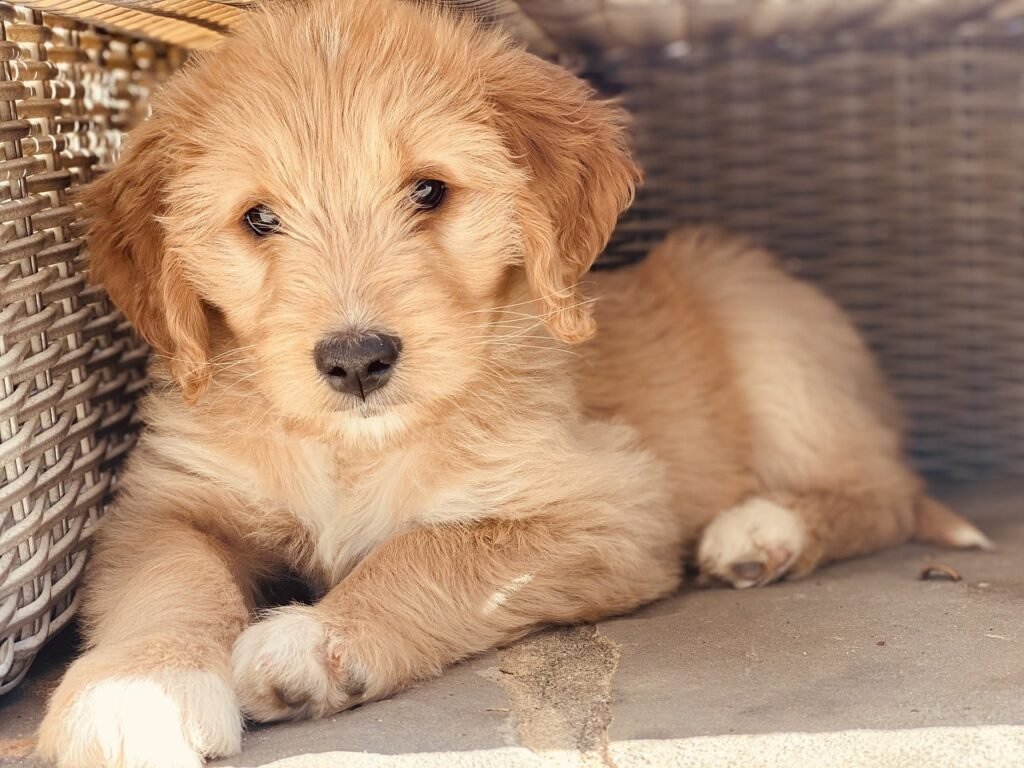 Consider the Cost and Long-Term Commitment.
Before bringing home a Goldendoodle puppy in Colorado, it's important to consider the cost and long-term commitment. Goldendoodles are an expensive breed. In addition to the initial cost, you'll need to factor in ongoing expenses such as food, grooming, and veterinary care.
Goldendoodles also require a lot of attention and exercise, so make sure you have the time and energy to devote to your new furry friend. Remember, a Goldendoodle can live up to 15 years, so be prepared for a long-term commitment.
Goldendoodle Puppies In Colorado
Are you ready to reserve a cute, cuddly Goldendoodle Puppy? If so, why wait?
Golden Crest Retrievers & doodles has helped many Goldendoodle lovers and first-time Goldendoodle owners find the perfect puppy, and we'd love to help you, too. Our team can assist you in finding the right puppy by completing our Puppy Application or giving us a call.
Available Goldendoodle Puppies in Colorado
Sweet, calm, and playful personality
Higher energy, (love to run and be active)
Smart & easy to train.
Excellent emotional support dogs
Good service dogs for those with disabilities
Good with children
Low-to-non shedding.
More allergy-friendly
Varying sizes